Skinning with DotNetNuke 5 Super Stylesheets Layouts - 12 Videos
In this
video tutorial
we demonstrate how to use Super Stylesheets in DotNetNuke for quickly and easily designing the layout of your DotNetNuke skin.
Super Stylesheets are ideal for both beginner and experienced skin designers, the advantage of Super Stylesheets is that you can easily create a skin layout which works in all browsers without the need to learn complex CSS techniques.
We show you how to build a skin from the very beginning using Super Stylesheets.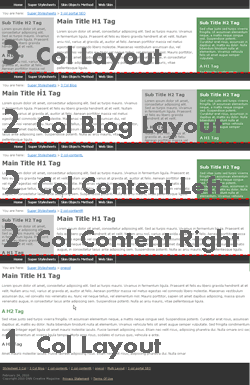 The videos contain:
Video 1 - Introduction to the Super Stylesheets DNN Layouts and Initial Setup
Video 2 - Setting Up the Skin Layout Template Code
Video 3 - Using the ThreeCol-Portal Layout Template for a Skin
Video 4 - How to Add Tokens to the Skin
Video 5 - Setting Background Colors for Content Panes and Creating CSS Containers
Video 6 - How to Create a Footer Area and Reset the Default Styles
Video 7 - How to Style the Text in the Content, Left and Right Panes
Video 8 - SEO Skin Layouts for DotNetNuke Tokens
Video 9 - Creating Several Skin Layouts Using the Layout Templates
Video 10 - Further Layout Templates and MultiLayout Templates
Video 11 - SEO Layout Template Skins
Video 12 - Final SEO Positioning of the Skin Code
Skinning with DotNetNuke Super Stylesheets - DNN Layouts
Labels: 5, css, dotnetnuke, layout, skin, skinning, stylesheet, super, tutorial, video